Baby (chaqaloq) news! Back in 2014, Aziza gave birth to a baby girl, presumably her first with husband actor Ulug'bek Qodirov.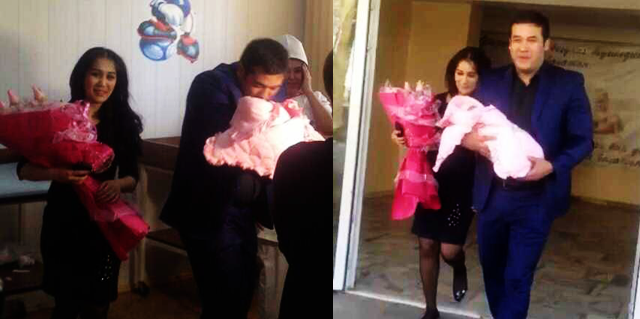 Ulug'bek Qodirov ma'murining ma'lum qilishicha, qizaloqqa Iymona, deb ism qo'yishgan. Iymona 1-aprel — Xalqaro hazil kunida soat 18:20 da Toshkent tibbiyot akademiyasida dunyoga kelgan.

Source: Tarona.net (UZ)
To paraphrase the above text into English, the couple named her Iymona, which means 'faith'. She was born at the Tashkent Medical Academy on the 1st of April 2014 at approximately 6.20pm. This will mean that this year their little girl will be three years old! Time flies…
A very delayed congratulations, but – tabriklaymiz Aziza va Ulug'bek!